Bringing the sunshine inside - Northants Business Times Feature December 2016
-
Posted by Sam | 18th November 2016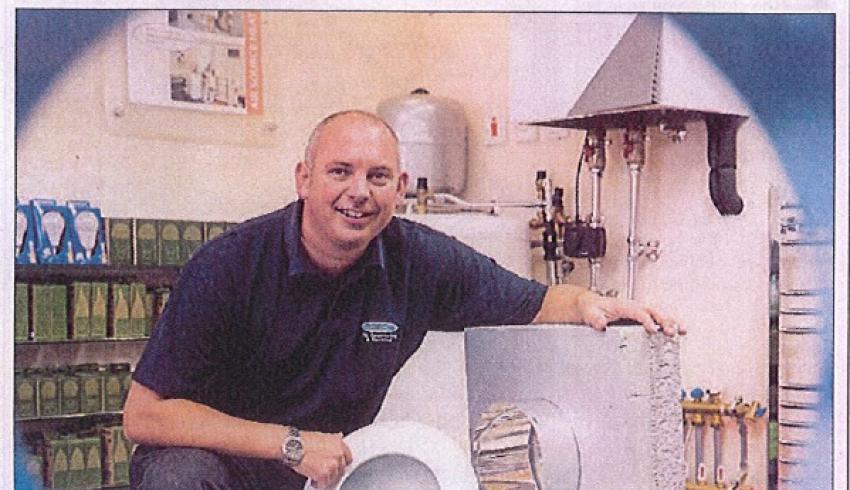 Northamptonshire-based Griffiths are constantly on the lookout for new energy saving predicts to add to their extensive portfolio.
The latest is Lightway crystal sun tunnels that illuminate dark spaces in buildings with refreshing and natural sunlight where windows are not enough.
Once installed, sun tunnels avoid the need to use electric lighting during daylight hours, so not just saving energy but money as well. Sun tunnel applications are suitable for a wide range of buildings from homes through to offices and industrial premises.
The sun tunnel consist of three parts:a crystal glass dome sits on the roof of the building and collects as much light from the sky as possible before sending it into the tube; a rigid tube with a reflective layer of silver and silicon oxides (that can be up to 50m long) bounces daylight along its length; and finally a decorative diffuser positioned neatly in the ceiling spreads light into the room. Special versions are available for larger areas and industrial locations.
Griffiths are able to supply and install the sun tunnels throughout Northamptonshire and surrounding areas.
Of course this time of year the engineers at Griffiths are also very busy keeping people warm with a wide range of heating products including air and ground source heat pumps, air to air heat pumps (conventional air conditioning), and modern 'A' rated gas boilers.
In addition, the Griffiths Service Team are making sure regular maintenance is carried out to heating, cooling and ventilation equipment, an essential part of keeping it at peak condition.
Griffiths install and maintain the full range of building services including air conditioning, electrics, domestic gas, heat pumps, plumbing, solar panels, under floor heating and ventilation, with many end users appreciating the benefits of dealing with just one contract for all their technical requirements. 
Contact Griffiths on 01536 420666, via the Website at www.griffithsaircon.co.uk or by visiting the Energy Efficiency Centre showroom at 111 High Street in Burton Latimer between 9am and 5pm, Monday to Friday.
Article in Northants Business Times - December 2016