Providing optimum comfort - Northants Business Times Article - May 2018
-
Posted by Rosie Lancashire | 17th May 2018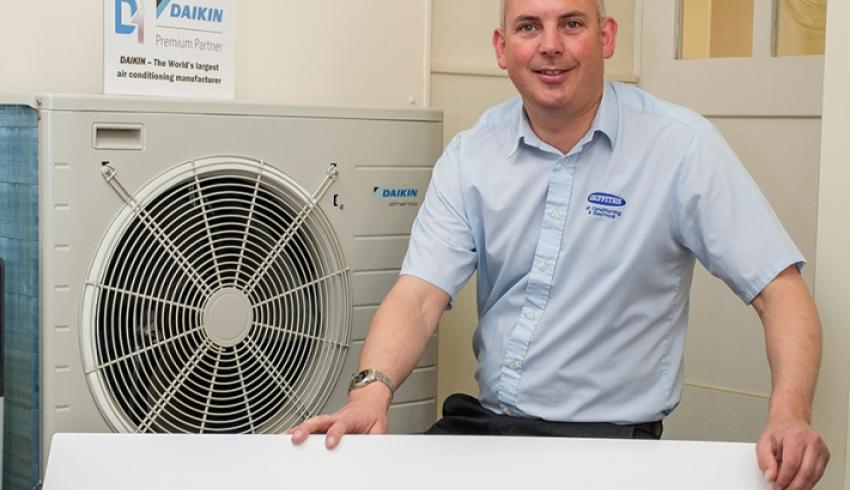 GRIFFITHS Air Conditioning, based in Burton Latimer, are ready to respond to the increase in demand for new air conditioning systems and any issues with existing installations, as the warmer weather arrives.
Working closely with the world's most popular air conditioning manufacturer, Daikin, Griffiths are able to offer a wide range of cooling, heating and ventilation options to suit any commercial requirement. These high specification, energy efficient solutions, will provide optimum comfort in any commercial building and in all weather conditions.
To meet new legislation and reduce the environmental impact of air conditioning, Daikin have introduced the next generation refrigeration gas, R32. The benefits are: lower global warming potential (GWP), superior energy efficiency, and a smaller refrigerant charge needed. Griffiths are using R32 systems wherever possible, to pass on these end user benefits.
Griffiths are Daikin D1+ Approved Installers and their experienced installation and maintenance teams are all fully trained on the wide range of Daikin products. With ever-increasing regulation on energy efficiency, and controls relating to refrigerant gas to reduce global warming, Daikin are constantly updating their products to stay ahead of the game. Meanwhile, Griffiths are matching these state of the art products to the needs of their customers, making sure they have the best solution for any given situation.
As Griffiths are also installers of the full range of building engineering services, any complimentary ductwork or electrical requirements can also be undertaken to provide a one-stop shop for any project.