Light at the end of the tunnel - Northants Business Times October 2016
-
Posted by Sam | 14th October 2016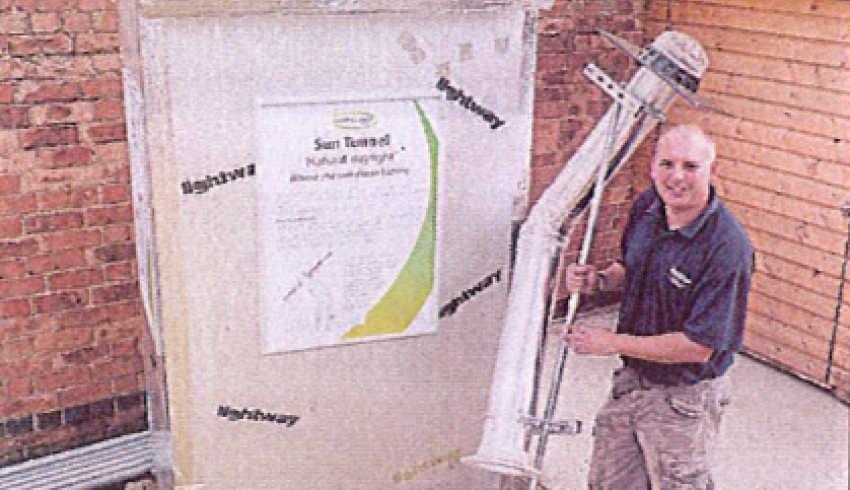 October 2016 marks the 17th anniversary of Griffiths Air Conditioning & Electrical Contractors, the Burton Latimer-based business that now involves itself in a lot more activities than the business name suggests. 
Progressively, over the years, the business has expanded to be, today, a provider of the full range of building and engineering services, meeting the needs of domestic, commercial and industrial clients throughout Northamptonshire and the seven surrounding counties.
With modern town centre offices housed in a Grade II listed building that dates back to the 18th Century, Griffiths are working with homeowners, architects, builders, plumbers and commercial clients who all appreciate the benefits of working with just one provider to install all the services that today's buildings require.
Griffiths are a D1+ approved installer of Daikin air conditioning and heat pump systems, NICEIC approved electrical contractors, MCS certified installers of heat pumps, solar thermal and solar PV, Gas Safe registered for domestic work, Polypipe under floor heating approved installers, and holder of several other certifications and accreditations relating to their work with plumbing and ventilation.
A new additional to the Griffiths portfolio are Lightway sun tunnels that bring healthy and fresh daylight into dark central areas of homes or commercial premises. These sun tunnels collect daylight from the sky and transmit it into rooms where natural daylight is not available.
Energy efficiency is at the top of everyone's agenda these days so Griffiths Energy Efficiency Centre showroom is ideally placed to show working examples of heat pumps and a wide range of energy saving LED lamps together with many other solutions to keep energy costs down.
One of the main factors to ensure low running costs of air conditioning, heat pumps and ventilation is regular maintenance.
The Griffiths Service Team carry out planned regular visits to a wide range of clients to make sure the installed equipment is running at its maximum efficiency as aswell as responding to any potential problems.
Contact Griffiths by Telephone on 01536 420666, via the Website www.griffithsaircon.co.uk or by visiting their Energy Efficiency Centre showroom at 111 High Street in Burton Latimer between 9am and 5pm Monday to Friday.
Article featured in Northants Business Times - October 2016